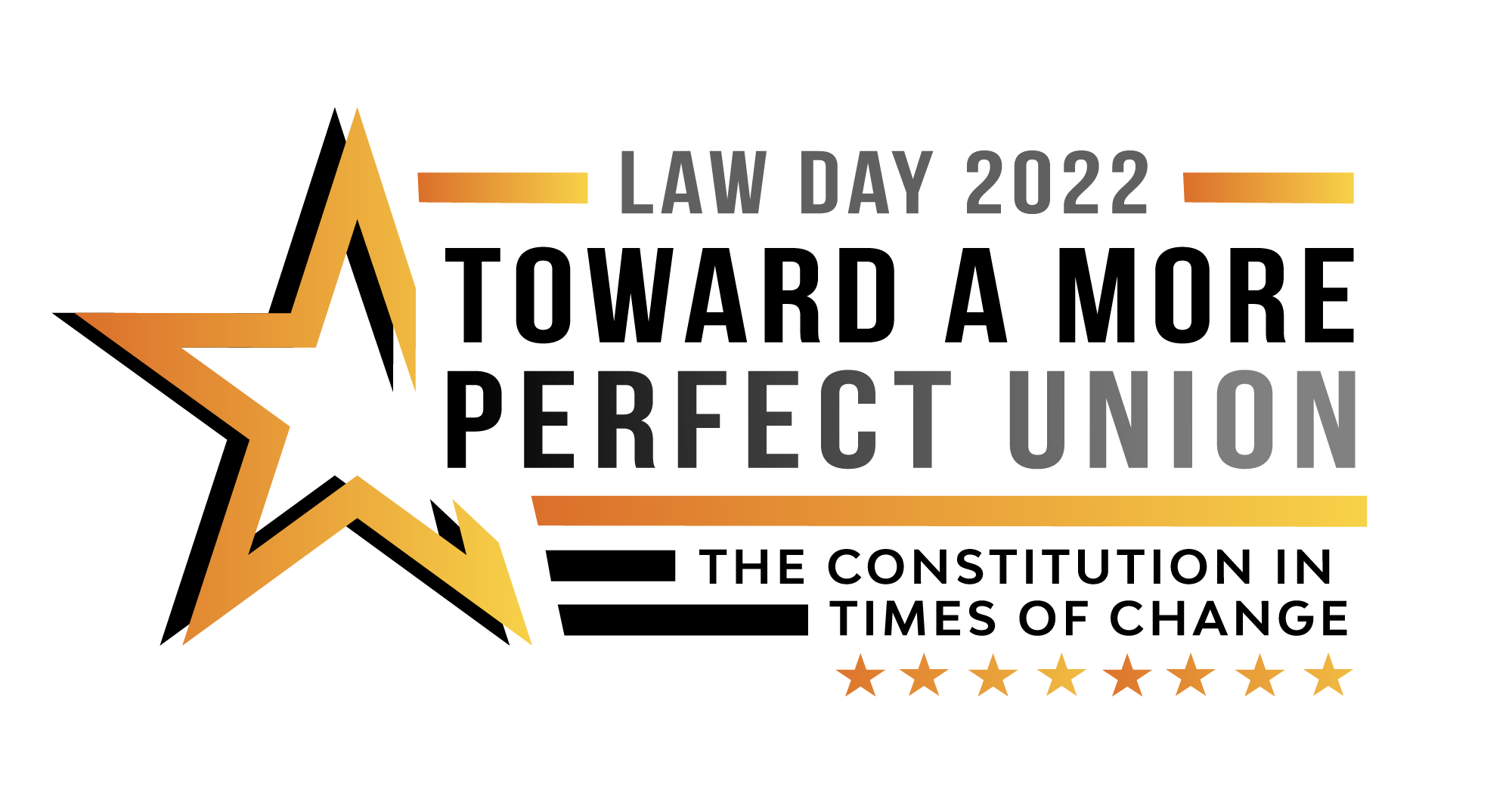 Changing the Constitution- Formally and Informally
As the Law Day 2022 theme notes, defining and refining the words of the Constitution might be our oldest national tradition. Throughout our nation's history, we have changed the Constitution through many different avenues and for a plethora of reasons and causes. And although most of most of us are familiar with the formal way to change the Constitution, through the amendment process, it is by far not the only means to make refine the blueprint of our government.  
2022 Law Day Art Contest Flyer (click here)
2022 Contest Rules: 
1st -3rd place awards will be presented to winners at each school. 1st place winners from each school will be judged for statewide awards.
The contest will be judged at each grade level (K - 12).
Statewide winners will be presented with award certificates and artwork will be displayed online, and also presented in the summer issue of The 
Mississippi Lawyer magazine.
Artwork must be submitted via email and must be received by April 15, 2022.
Artwork must be student's own work; no tracings, no glitter, no coloring pages from internet or anywhere else where outlines are already drawn.
Artwork must reflect the theme – "Toward a More Perfect Union"
All mediums accepted. Creativity is awarded. Color is preferred.
Each must be done on at least 8.5 x 11 paper.
Organize multiple entries by school grade before submitting.
Submission: Email ONLY
Email the below information to rwinter@msbar.org
Please submit a high-resolution image of the artwork and save the file as the students' name, grade, and age.
Examples:
Sally Sample_3rd_8yr.jpg
John Johnson_K_5yr.png
Along with an image of the artwork, please include the required judging and contact information in the email below.
• Teacher Name
• Teacher Email
• Teacher Phone
• School Name
• School Address
Click here for a full list of 2022 Law Day Art Contest Winners.
2022 Statewide Winners Artwork:

 

Paiten Furr – Madison-Ridgeland Academy

1st Place Statewide 12th Grade

Jami McElvoy – Brookhaven High School

1st Place Statewide 11th Grade

 

 

Martasia Markham – Brookhaven High School

1st Place Statewide 10th Grade

Laila Henderson – Brandon High School

1st Place Statewide 9th Grade

 

 

Elliot Walsh – Oak Grove Middle School

1st Place Statewide 8th Grade

Alyssa Ellis – Oak Grove Middle School

1st Place Statewide 7th Grade

 

 

Lauren Breton – Oak Grove Middle School

1st Place Statewide 6th Grade

Aliece Vaughan – North Bay Elementary School

1st Place Statewide 5th Grade

 

 

Khloe Apacanis – North Bay Elementary School

1st Place Statewide 4th Grade

Anne Almon Harkins – Madison Avenue Elementary School

1st Place Statewide 3rd Grade

 

 

Lillian Williams – Madison Avenue Elementary School

1st Place Statewide 2nd Grade

Israel Vega – Crestwood Elementary School

1st Place Statewide Kindergarten