ANNUAL MEETING &
FELLOWS INDUCTION CEREMONY
Old Capitol Inn
Jackson, Mississippi
 April 5, 2018
Approximately 220 attorneys and their guests attended the Mississippi Bar Foundation's 2018 Annual Meeting on Thursday, April 5 at the Old Capitol Inn.  Members of the Foundation gathered to honor and recognize lawyers who have made outstanding contributions to the public and profession.  
Following the reception and dinner, President Karl Steinberger of Pascagoula presided over the annual meeting.  Steinberger presented a report mentioning the induction of new Fellows, the Memorial Service for deceased Fellows, and highlights of FY 2017-2018.  The slate of officers were elected. 
W.C. "Cham" Trotter III of Belzoni received the 2018 Law-Related Public Education Award for serving as Chair of the Bicentennial of Mississippi's Judiciary and Legal Profession Steering Committee's Speeches Subcommittee and for serving as Chair of the Cotesworth House Restoration Project.  This award is presented to a lawyer who has displayed excellence in enhancing the public's understanding of the law and the legal system.  
Judge M. Keith Starrett of McComb received the Foundation's 2018 Professionalism Award, the Foundation's highest honor presented to an attorney whose life, practice, and service have displayed outstanding character, integrity, and dedication to the highest standard of the legal system and rule of law.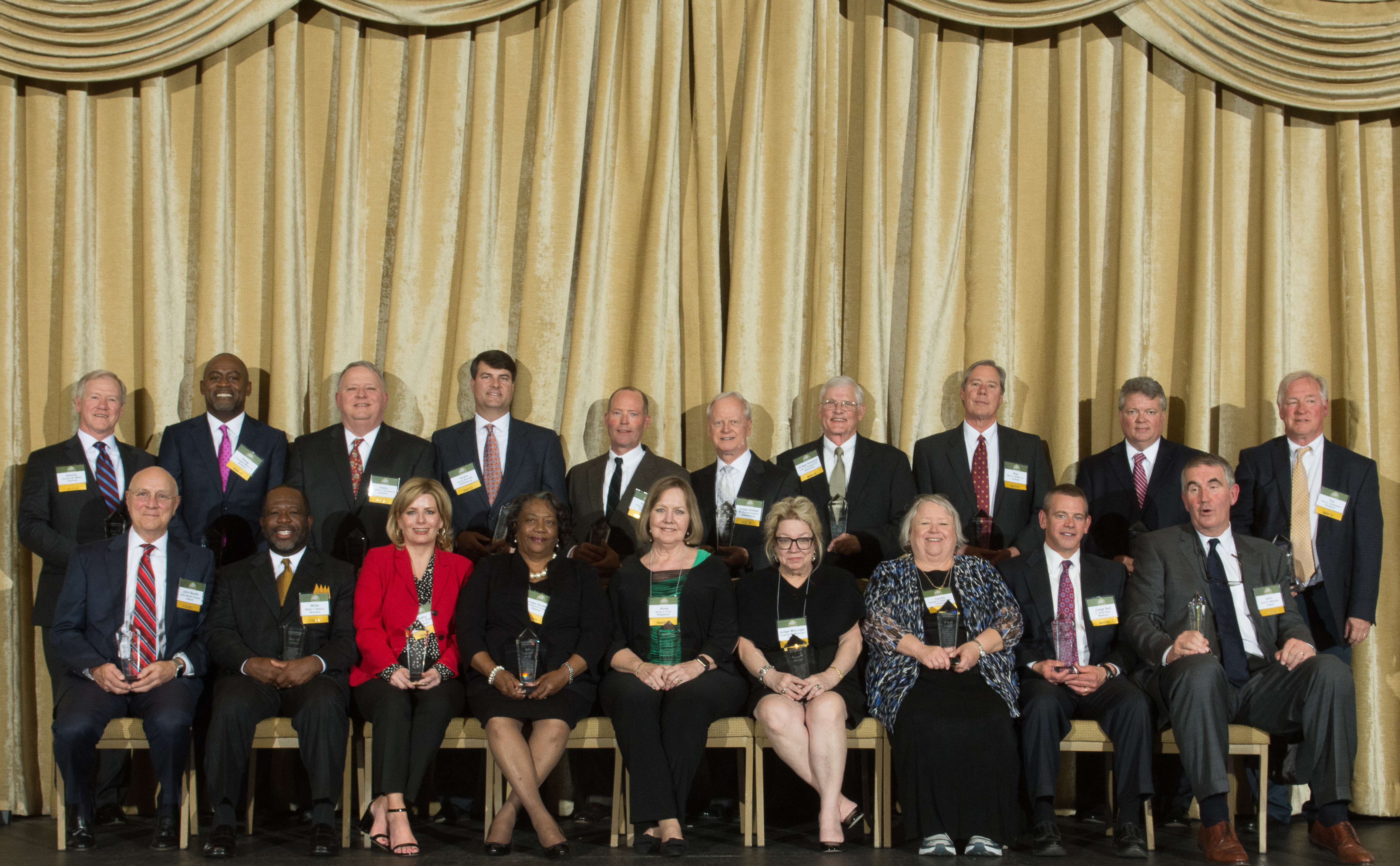 Twenty attorneys were inducted as "Fellows" of the Bar Foundation at the Foundation's Annual Meeting on April 5 in Jackson.  
Pictured (2nd row, left to right) Dennis W. Miller, Jackson; J. Douglas Minor, Jr., Jackson; Hubbard T. Saunders IV, Jackson; L. Grant Bennett, Hattiesburg; Pope S. Mallette, Oxford; Judge M. Ronald Doleac, Hattiesburg; Judge Lee J. Howard IV, Starkville; Roy A. Smith, Jr., Jackson; James M. Hood III, Jackson; and Timothy C. Holleman, Gulfport.
(Seated, left to right) – John Booth Farese, Ashland; Willie T. Abston, Brandon; Kathy K. Smith, Jackson; Judge Lillie Blackmon Sanders, Natchez; Anna C. Furr, Jackson; Judge Virginia Wilson Mounger, Jackson; Cecile C. Edwards, Jackson; Judge F. Keith Ball, Jackson; and John G. Wheeler, Tupelo.
Not pictured:  Andrew J. Kilpatrick, Jr., Grenada.