MISSISSIPPI BAR FOUNDATION, INC. 2016-2017 OFFICERS AND TRUSTEES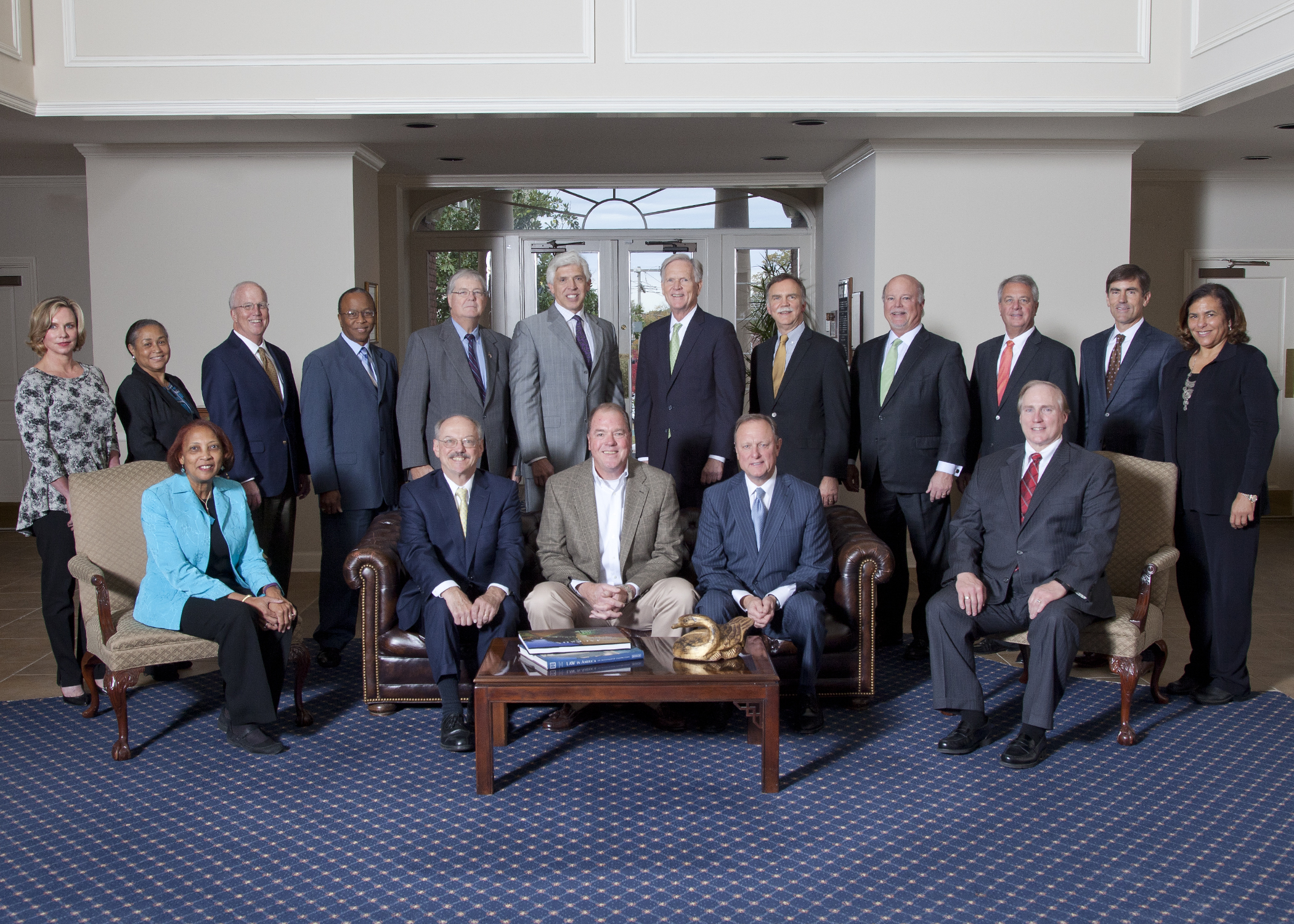 Pictured (left to right)
Back Row: Judge Jane M. Virden, Greenville; Felicia Dunn Burkes, Hattiesburg; Larry Houchins, Secretary-Treasurer, Jackson; Sam H. Buchanan, Hattiesburg; J. Richard Barry, Meridian; E. Barry Bridgforth, Yazoo City; William L. McDonough, Jr., Gulfport; P. Gee Ogletree, Ridgeland; W. Thomas Siler, Jr., Jackson; William T. May, Meridian; Briggs Hopson, Vicksburg; and Judge Denise Owens, Jackson.
Front Row: Judge Linda R. Anderson, Jackson; Karl R. Steinberger, President-Elect, Pascagoula;Thomas Y. Page, President, Jackson; John H. Daniels, III, Immediate Past President, Greenville; and Thomas B. Alexander, Atlanta, GA.
Not Pictured: David W. Houston, III, Aberdeen; Judge Carter O. Bise, Gulfport; Jenny Tyler Baker, Gulfport.
President
Thomas Y. Page, Jackson
President-Elect
Karl R. Steinberger, Pascagoula
Immediate Past President
John H. Daniels, III, Greenville
Secretary-Treasurer
Deanne Mosley, Jackson
Trustees (Northern District)
David W. Houston, III, Aberdeen (2017)
E. Barry Bridgforth, Yazoo City (2018)
Judge Jane M. Virden, Greenville (2019)
Trustees (Central District)
Judge Denise Owens, Jackson (2017)
P. Gee Ogletree, Jr., Ridgeland (2018)
W. Thomas Siler, Jr., Jackson (2019)
Trustees (Southern District)
William L. McDonough, Jr., Gulfport (2017)
Judge Carter O. Bise, Gulfport (2018)
Felicia Dunn Burkes, Hattiesburg (2019)
Trustees (At Large)
Thomas B. Alexander, Atlanta, GA (2017)
William T. May, Meridian (2018)
Judge Linda R. Anderson, Jackson (2019)
Designated Trustees
W. Briggs Hopson, III (President-Elect MB), Vicksburg
J. Richard Barry (President MB), Meridian
Sam H. Buchanan (Legal Services Corp), Hattiesburg
Jenny Tyler Baker (YLD President), Gulfport